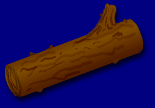 Log and Photo Album

July 2
Today finds us at Sussex, New Brunswick, at a lovely campground heavily peopled with Canada Day revelers and their families. We did laundry and cleaned the inside of the RV, then set up our awning, our foldable loveseat, and I am doing my computer updating outside! BEAUTIFUL day!
We just basically hung around today after we did our work. Michael made some HF DX contacts on the radio (See Hobbies) and I played dominos and backgammon with Jasper, my computer opponent. We walked around outside and listened to the happy laughter of the children playing. This is a great campground for kids!
July 3
We didn't get online ydy. Although the cg has a modem hookup, we didn't have a way to get on that we could figure out, since Canada doesn't have any AT&T service.
We are working on a way to do this. Michael cooked his bacon and one egg outside this morning.
July 4
We slept in today, in honor of the 4th. Figured out how to get online with AT&t worldnet from Canada and did our uploading. (Put 1-800-call att,,,,,,, the 800 # for AT&T,, our calling card number into the connection box.) Then we explored Sussex a little, did some shopping that we needed to do in the two malls here.
We found out that the malls here all have a grocery store, it seems, as well as a drugstore or two. Also had fun at the Dollar Store and looking at the jewelry at cheap Canadian prices. The day was cool and it looked like it could rain at any moment. This promise fulfilled itself after we got back to camp, raining off and on in a light drizzle while Michael cooked our steaks on the grill.
July 5
Last night we had a thunderstorm while we slept. Lots of rain and boomers. No water in the rig though! looks like Michael's sealing job was a success! Talked to our neighbors in the next campsite about our respective rigs and each toured the others'. (They were in a Caribou truck camper, a really nice one, roomy as truck campers go.) Then we said goodbye to Pine Cone Camp and headed on down the road. We went north on Hwy 2 through Fredericton, the capital of New Brunswick. Stopped there at the Fredericton Mall and ate a subway lunch and shopped a bit. Michael found a couple of neat shirts and I got new pants and a shirt. We enjoyed this mall! Canadian dollars being so cheap (65 American cents) makes it fun! We have found that we have gotten a better exchange rate in NB than we did in Maine, by the way, contrary to what we had always believed.
From Fredericton, we headed on north along the St. Joseph River, enjoying vistas like this one. Notice how bundled Michael is here. It is right at 16 degrees C (62F for you Yanks <g>) and quite windy. The wind made it quite a challenge to handle the rig. The rain seems to have abated a bit. We did get some rain along the way before we stopped at Fredericton. Tonight we are camped at Woodstock, New Brunswick at a Yogi Bear's Jellystone Camp. Clean and neat, almost sterile, but with predictable hookups, (even a phone hookup at our site!) and lots of cool stuff for kids.
July 6
Bonjour from Quebec! We got up this morning to a yummy breakfast of french toast made with the raisin bread that we got in Sussex NB. I cut it thick. yummy! We drove up to the St. Lawrence on Hwy 2 to Edmunton, then headed west on 20. We had lunch in a little parc on the east side of Edmunton where we took these photos of me in my NEW clothes that we got yesterday at the Fredericton Mall.

We entered Quebec right after Edmunton and immediately noticed that the signs were no longer all in both English and French; most were in just French. My high school French carried me through pretty well. I could tell the difference between "Gardez la droit" and "la prochain sortie". I think my spellings are right; email me with any corrections ;) Notable along this drive were the beautiful vistas of lovely farms of potatoes, canola, and Holstein cows. Views of the St. Lawrence and of the St. John's Rivers were splendid too. We will definitely come up here again, to explore more of what this area has to offer. Along the way this afternoon, we stopped to exercise the dogs (and ourselves) at a pretty park overlooking the St. Lawrence. Lots of grass, huge smooth granite boulders, and a busload of Japanese tourists who were quite taken with our dogs.

Tonight we are camped right ON the St. Lawrence River at L'Islet sur Mer, a pretty little Quebecoise town. The woman at the campground made me speak French to her; her English was weak. When we pulled into our site, the neighboring camper greeted me with "Bonjour Madame". The clouds are coming in; seems as if le pleut will continue to follow us.

Took this photo just as the sun was setting.

July 7
During the night Michael had to get up several times to take Penny out; she has a bit of tourista. When he was taking her out, he was thinking, "What could be worse than a dog with diarrhea?" Well we found out this morning. It is having a dog with diarrhea in the driving rain when your camp is in a SWAMP. I managed to protect the camera from the rain as I captured Michael unhooking us this morning. Mornings like this we are repeating over and over, "We LIKE camping! we LIKE camping!" just so we will believe it.

Headed on down the road, taking the little road, 132, the short distance to Quebec City. Along the way we saw several quaint little Quebecoise towns and tried to figure out what all the signs said on the outsides of the businesses. We figured out that "a louer" means "for rent" and "a vendre" means "for sale". High school French came flooding back into my active memory banks.

Upon our arrival near Quebec City, we secured our spot for the night at Imperial Campground which is right under the bridge (practically) that crosses over to Quebec City. Nice place and it was NOT raining when we pulled in. We asked the gentleman here about the tours into the city and he most obligingly sold us 2 tickets to the Gray Line 2 hour tour, which was to leave in 45 minutes. After a quick sandwich, we grabbed the umbrella (yes, it was raining, and HARD!) and got onto the bus. The rain ceased and we enjoyed our tour. Michael was impressed with how much our guide Gary knew of the history of the city, and I was taken by the city itself, the narrow streets of Quebec Vieux, the street musicians, little children chattering in French, the whole "foreign country" ambiance. I took these photos on the tour.

Although the sky looks threatening, it did not rain anymore, and the sky even cleared and we had SUN this evening. As I type, I am enjoying a lovely sunset of orange and purple and pink! Our dinner this evening was wonderful, a meal out at a little cafe called Le Cafe Marche. Michael had the whitefish and I had le veaux Scallopine. Dessert came with it and was strawberry shortcake. Mmm! We bought a tart aux framboises to go, aussi. ;)

July 8
It has not rained today! Well, actually it did, but not enough to turn on the wipers. Right now in our camp just south of Montreal, it is sunny and 20 degrees, 68 for you Fahrenheit afficionados. We drove down 132 from Quebec City today, going through lots of little Quebec provincial villes. What fun! Beautiful gardens and cute maisons, well-tended and colorful, mostly with metal roofs in all colors, but mostly bright. We saw gently rolling hills, placidly grazing cattle, and fishing boats along the St. Lawrence. We stopped for lunch at Nicolet QC, at an IGA which was part of a little shopping mall, it happened. We took the opportunity to buy a few supplies and to make a couple of phone calls home.
We LOVED the French grocery! All the names were in French, all the prices. All the people were chattering in French. It was tres cool. We also noticed a pronounced lack of sleaze. There were few bars, no discernable massage parlors or strip joints. The houses and businesses were mostly very clean and maintained.

We got onto the "big road" just outside of Montreal and took it to St. Phillipe, our camp for the night. Here is a photo of Michael in the process of setting us up. We are tired now after the long day of pleasant driving.