Where are we, exactly?
The details about APRS* and GPS
APRS*, or automatic Position Reporting System, is a software package that enables us to display our exact position as it is determined by GPS and transmitted by packet radio.
Packet radio is a digital form of amateur radio communication that uses airwaves to transmit packets of digital information to other other amateur radio packet stations. Some packet stations serve as gateways to the internet, allowing us to display our current position on specific websites. The position links that I offer here are links to one such website!

Click HERE to see our last updated position!

*APRS is a software package and a registered trademark owned by Bob Bruninga, WB4APR.
What if it says that there is no position report for us? Have we dropped off the earth? Most likely not. What has probably happened is that we are out of range of a repeater that can transmit our GPS packet information. This happens sometimes in remote areas.
Another possibility is that the APRS station through which we are trying to transmit is down. When this happens, it can be down for a day or more, but hang with us. We will be back online soon!
You can always get a pretty clear idea where we are by checking out the travel log.
Ham Radio Field Day
6/23-24 -- Halifax NS

We started off our field day 2001 with visitors! Glenn and Rae from near here in Halifax came to visit us. We got only the one lame photo of them watching Michael demonstrate the GPS-APRS system, but maybe we will have a better chance to get photos later.

We worked into the night till about 5:30 UTC and got up and started working again at about 11 UTC.

Altogether we had 303 contacts, all by voice. We had contacts from many locations including Louisiana, Florida, Kansas, California, Oregon, Washington, Labrador, British Columbia, and several from Indiana. Though we listened for our home station, W9INL, we didn't hear them. We had a great time with this as always!
6/10 Did the little weather graphics for this site. :)

6/23 Made some foggy weather graphics for Nova Scotia :)
6/24 Made the "into the ether" picture that i put on 6/23 Log page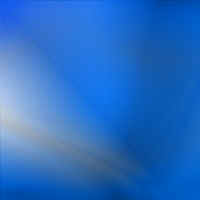 6/15 Michael made a contact on 2m on the hailing frequency when we were at the top of the mountain at Port Jervis NY.
Michael making a contact from a Halifax NS repeater 6/22.

6/22 Michael checked on the Halifax repeaters and announced himself on one. He got into a conversation with a guy in Halifax who told us that he had just been on a trip to the States. He told us that he had been to Dayton and asked us if we had camped at the KOA there. We said yes, that we were the ones with the loud party. He said that he was camped just a few feet away from us!
Michael then worked on the big radio, getting it all set up for Field Day and made some "practice" contacts. He worked a station in St. Louis, one in Belgium, one in Russia, and another in central Pennsylvania. These were on 20M.
While he did this, i lost a bunch of money doing vegas style scoring solitaire.
At 1:45 GMT, we listened as well as we could to the W1AW Field Day message and tried to get it all copied.
Computer Games
I play way too many of 'em!