Photo Album and Log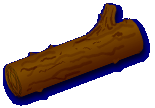 Saturday, June 9, 2001

Dayton, OH

We left later than we thought we would, having taken care of some errands and things before we left, but by 1pm we were off and running. Actually, this was EARLIER than we thought, since i had planned that the trip would start TOMORROW. <g>

We had a smooth drive to Dayton, only running into a little construction backup which we bypassed with a nice drive through Germantown and Centerville IN on US 40.

We set up camp and then unhooked the car and drove to Olive Garden. (See Road Food for details. :)) Since this is a weekend, the campground is very crowded with families and lots of smoky fires, but we are safe from the smoke inside with our AC. There is lots of action though, kids riding bikes around and some clutching wet swimming towels while dads cook burgers on the grill.

Sunday, 6/10

Louisville, OH
(just nw of Alliance

Again we left later than we had hoped to; this time it was due to THIS SITE! <g> For some reason, my site seems inclined to want to reupload the whole thing, not just that part that i'm doing new. With the 26.4 connection last night and this morning at Dayton, it took 3 hours to get as much loaded as i did. With this upload i hope to get the pictures too! (They are uploaded after the htm files (pages). But you want to hear about our TRIP, right? The first 2 photos are us getting our upload done at Dayton.

Those who clicked on the "Where are we?" RV link and then on the "aerial photo" could see us at our actual campground outside of Dayton. The accuracy of these GPS trackings is incredible to me.

Finally we got going at about noon after Michael unhooked the RV. (I was still downloading.) We drove for an hour or so before stopping at a rest stop for lunch of granola and a salami sandwich. Guess who had which? <g>

We got off the interstate for a bit. That is when we had the pretty driving. The terrain started to get hilly just about when we got near Columbus and we saw many picturesque farms and pretty home settings. The weather was beautiful! Sunny and high of probably about 72.

Monday, 6/11

Bellefonte, PA

I worked some more at uploading the site, at the little phone booth / office at the campground in Louisville, OH. Made some good progress. I do wish that i knew why it seems to think that my formatting for my site is all different now. Oh well.. I renamed my picture folder for this trip to aaatravel so that way it will upload before anything else. :)

We finally left at about noon and drove for a couple of hours before stopping at a rest area for lunch just inside the PA border on I-80.

It was a beautiful day for driving, and we smiled the whole way, just as in this photo. Our big driving excitement was the convoy of Nascar racing vehicles that passed us over and over. There were huge trucks brilliantly decorated which held the cars. Then there were the magnificent motorhomes which held the drivers. Each one towed a car/SUV.

We had another bit of driving excitement in that our Brake Buddy, our little braking assist device for the car, blew another fuse and was very hot. So we decided that it was faulty.

We stopped for gas and traded drivers and drove some more till we got to our campground here at Bellefonte, PA. This place is really quite beautiful, a nice view overlooking ... well look at the 2nd pic at the left there and see for yourself!

We tossed a ball around a little at our site and then Michael decided to call the Brake Buddy people and see what we could do about getting this resolved. They were most pleasant on the phone and agreed to send us a replacement unit with a special power adapter thing to use for our Honda. They are going to send it to my Grandparents' house in Connecticut so it should be there... <consulting further down this page>... on Friday when we are!

Tuesday, 6/12

Florida, NY

We actually got moving at a respectable time this morning, pulling onto the highway at 9am. We had a rest stop lunch and stopped somewhere for gas and arrived here at Black Bear Campground just outside Florida, New York at about 3pm.

The drive today was really pretty, driving through the Nittany Mountains of central/eastern PA. The weather was fine and there was not an unpleasant abundance of traffic. We took one-hour driving shifts and it was a pretty easy trip.

This is to be our base camp for the next 3 nights as we do our day tours of New York City. Since we are going to be here for a few days, we unhitched the car and drove into town for some groceries and other sundry items that we had discovered we needed.

The grocery store, though small, was peopled with very helpful and talkative customers and, as we always do, we enjoyed looking at all the different things that were offered.

Wednesday,6/13

Florida, NY

We got up very early today, before 6. After a shower and breakfast, we drove to the train station at Harriman, NY. This train took about 1:20 to take us to Hoboken NJ. From there we grabbed the PATH train over to the World Trade Center in downtown Manhattan.

Our intention was to get on one of the Gray Line "hop-on-hop-off" tours that starts at Battery Park so we walked the short distance from the WTC to Battery Park. Well, we looked and looked.. walked all around Battery Park, enjoying the sights and smelling roses along the way, but didn't find any Gray Line buses. We were sitting on a bench and waiting for one to show up, when finally at 10am one did! They picked us up and drove us around the corner to where there were half a dozen buses and nice tour people in red vests who were dying to sell us tickets. Duh. <g>

We really loved our guide. He gave us the history of the things we were seeing, told us all the interesting bits about who lived where, told us what was good to eat and how to get show tickets. Really a good guide. We stayed with him till he got to the midtown tour route and then his part of the tour ended.

We went from there and had lunch right there. Michael had a hotdog from a hotdog vendor. I held out till we got across the street to Ray Bari's Pizza. Mmmm! Michael and i also shared some garlic rolls which were wonderful!

After lunch, we caught the subway to 77th Street and then walked the few blocks to the Metropolitan Museum of Art. There we looked through the Egyptian Art and through some of the weaponry and armor. A short jaunt through the American art, and we were ready to hit the tracks for home. We were both particularly impressed with the Egyptian gallery, but all that we saw was amazing.

In the Egyptian art gallery they have on display thousands of pieces that the Metropolitan Museum of Art itself had, upon invitation by the government of Egypt, unearthed from buried ruins there. Tombs, cathedrals, and dwellings all gave up their treasures to the archaeologists who went in search of them. The result is a fabulous display of sarcophagi, scarabs, papyri, jewelry, dishes, tools, and much more. Here are a few of the photos that i took at the MMOA. We barely scratched the surface of this museum in our 2.5 hour visit. We got 4 little scarab beads at the museum store. :)

Thursday, 6/14

Florida, NY

Big day today in the Big Apple! We rose early and took the train to the Hoboken station, catching the PATH train over to the World Trade Center as we did yesterday. Today we had a clearer idea of what we wanted to do, so instead of waiting around for tour buses and guides, we just set out on our own using the efficient subway system of New York City.

We started our city day at 5th Avenue and 53rd Street. Our intention was to go straight to the Museum of Modern Art, referred to around here as MoMA. We were too EARLY though, since the museum didn't open till 10:30 and even the museum store didn't open till 10!

We whiled away a bit of time shopping for a water bottle holder and found one that is insulated and cool, with a little yellow zippered pocket on it for keys and such. :) Then we walked past the Radio City Music Hall hoping for a tour or something, but they were not open yet either so we satisfied ourselves with a picture of me outside it.

Since the MoMA store opened next, we perused their offerings, buying a little gift for our friend and cat-sitter, Suzanne. The clerk liked it so much i didn't think she was going to let us buy it.

By then the MoMA was open and after a short wait, we got in. Both of us were amazed that we were so close... right there.... in front of these great works that we had seen in books, posters, etc. our whole lives. We were not allowed to use flash photography and I think that i was the only one who actually complied with this. I surprised myself by actually taking a couple of photos that i like, here, though i don't think that the postcard makers are going to be pounding down my door anytime soon for these. <g>
After the museum, we hopped the subway to the Empire State Building and got right into an elevator that whisked us to the 86th floor! Even though it was quite hazy, we still really enjoyed the views! Here are some of the pictures that we took!

After the Empire State Building, we caught lunch at a Sbarro near there and then went shopping at Macy's. I bought a bag and we just did what we call "museum shopping" the rest of the time, looking at things, but not with intention of really shopping or buying.

We caught the PATH train straight back to Hoboken terminal from outside of Macy's and then the train "home" to the Harrington station for our short drive back to the campground. Great day but now we are pooped and no time to upload this tonight.

Friday, 6/15

Madison CT

We got up early and were checking the lights before leaving, a usual process. Well, this morning, nothing worked. The turn signals? Nothing. Brake lights? Nothing. We decided to head into Florida (the little town where we were staying) to see if we could find a Ford dealership. We drove to the grocery where we had done our shopping a few days ago and Michael asked and discovered that there was a Ford dealer just down the road in Warrick NY.

The gentleman there protested that there was no time to take care of us.. the whole time that he was taking care of us! :) He was able to find and replace the relay thing and the fuses that we needed replaced and everything worked! YAY! And this was all done free of charge! :O And they talk about *Hoosier* hospitality!

We headed on up I-95, car in-tow, and made it eventually to Madison. Not very far, but what a tough drive! We were HAPPY to be here! Grandma greeted us as we unhooked the car and got situated here in the driveway.

We had a late lunch and then talked on the breezeway till dinnertime. We spent a welcomed quiet evening with the folks talking and eating dinner till it was time for bed.

Penny did fine in the motorhome, napping in our absence as she had done, without incident incidentally, when we visited NYC.

Saturday, 6/16

Madison CT

Today we awoke early and had breakfast with Grandma, Grandpa, and Aunt Dots. Then I uploaded my site to the web and did some email work while Michael worked on our braking system.

Then it was time for lunch. Grandma and Aunt Dots treated us to swordfish and asparagus with Grandma's special potato salad. Mmmmm!

Then after lunch, we went with Aunt Dots to the Mashantucket Pequot Indian Reservation, 7 miles north of Mystic CT. Driving along the beautiful rural Connecticut countryside, one rounds a corner and there before you is... The Emerald City! The Pequot Foxwoods Hotel and Casino is a beautiful palatial complex of connected buildings that rises 20 stories high! We drove around it but didn't go in.

Instead, we went to the Mashantucket Pequot Museum, very close to the casino, and built with some of the casino's proceeds. The experience is really compelling, with activities and exhibits designed to engage all the senses as one learns about the Pequot people and their history.

There is a magnificent globe that lights up as the years pass graphically showing the procession of the glacier during the ice age. There was a detailed diorama showing some of the adaptations that the Pequot people made to live in the harsh climate of that period.

On the next level, we visited the Pequot village, a diorama created with many lifelike models of Pequot Indians, depicting various aspects of tribal life. There was the interior of a Pequot hut, hunting and processing of the hunt, fishing, making of tools, basket weaving, and much more.

I would have taken a WEALTH of pictures here, had i been permitted, but there is no photography permitted off the main floor (where i got the photos to the right. Although i really like the depiction of the Pequots in the dugouts (there were 2 of them), in the displays on the other levels, the backgrounds were natural and .. dang, but i wanted to take pictures! <pout>

After the Pequot Museum, we drove back toward Madison, and stopped in the village of Stonington on the way. Narrow streets with magnificent homes characterized this village on the water. We stopped at the end of the road and soaked up the view, and i snapped these shots.

After that, we went to dinner at Lenny & Joe's Fish Tale, a fast-food style place with WONDERful eats. Michael got a Lobster Roll, I got a Scallop Roll, and Auntie Dots got a shrimp roll. Yummy food and Michael got a hat. This place is really cool in more ways than just the bountiful and delicious food. First off, it is HUGE. There was the inside place where we ate, a lobster bar, and then outside they served more stuff including ice cream and they have a carousel for wee ones.

Beautiful day, and a good time was had by all!